You've got a friend in me.
YEP, THAT'S ME IN THE PHOTOS
You remember that carpet. That wallpaper. That day you insisted on wearing shorts during your family day out to the Cairngorms, only to realise what a spectacularly cold idea it was.

(But too late, you'd already committed. You had to play it like you'd meant it all along.)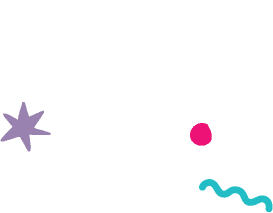 Your wedding photos are going to feel like this in 30 years*
Delight in who you were, who you fell in love with, and everyone who surrounded you, all in one big swirl of nostalgia.
*According to these folks, nostalgia won't even take 30 years!
"Our wedding was almost a year ago. Every time I look at our photos I'm amazed…We've received so many compliments from family & friends - she's amazing!"
"That was super fun to relive the bliss, and it will be absolutely perfect to share for the 1 month anniversary. I am obsessed with the castle pics!"
"I look through them now and can't stop smiling. 100% would recommend."
Hey there, I'm Sarah, the chosen one principal photographer at Joy Story,
colourful wedding photography Scotland,
founded in 2012 to stand against the vampires, the demons, and the forces of darkness.
Oh no wait, that's Buffy.
I'M YOUR ON-THE-DAY FRIEND, NOT JUST A SUPPLIER
An extra pair of hands, eyes and ears to help the day run smoothly and avert disaster if something tries to delay your rendezvous with Star Command.
(Wait, wedding. I meant wedding.)
I'm quite good at getting people to relax in front of me because I just banter a lot until you laugh. But not in an overbearing annoying way where it's constant cheesy one-liners interrupting the flow of the day. I know when to keep quiet and let things unfold. Much of the time, you won't even know I'm there.
If you're getting hitched, I'll show you where to buy the GOOD confetti, help you organise the day, and carry an emergency bag that has saved more than one person from an allergic reaction (true story).
If you're doing this purely for love and photos, I know where to take you for maximum Scotland epic-ness and give you images you wish you'd done sooner.
Either way, I'm handy to have around, I'll make you look good, and I'll never patch your emails – I read and reply EVERY TIME.
You deserve this kind of solid backup, because you're a ridiculously nice person, you see the good in life, and you believe everyone deserves joy.
You're grateful to be happy, healthy, safe, and loved, and you want photos that look class without taking time away from the other things that matter.
I have a feeling we're going to get along just fine.
So where do you want to go from here?
Ask all your questions.
(I have answers!)
Tell me your love story
(I'll grab tissues!)
And let's get this show on the road.
Grab my free guide to slaying your wedding photos
AND GET all my tips & tricks!