Scotland Wedding Photographers get to go to all the cool places – this time the lush Bunchrew House, Inverness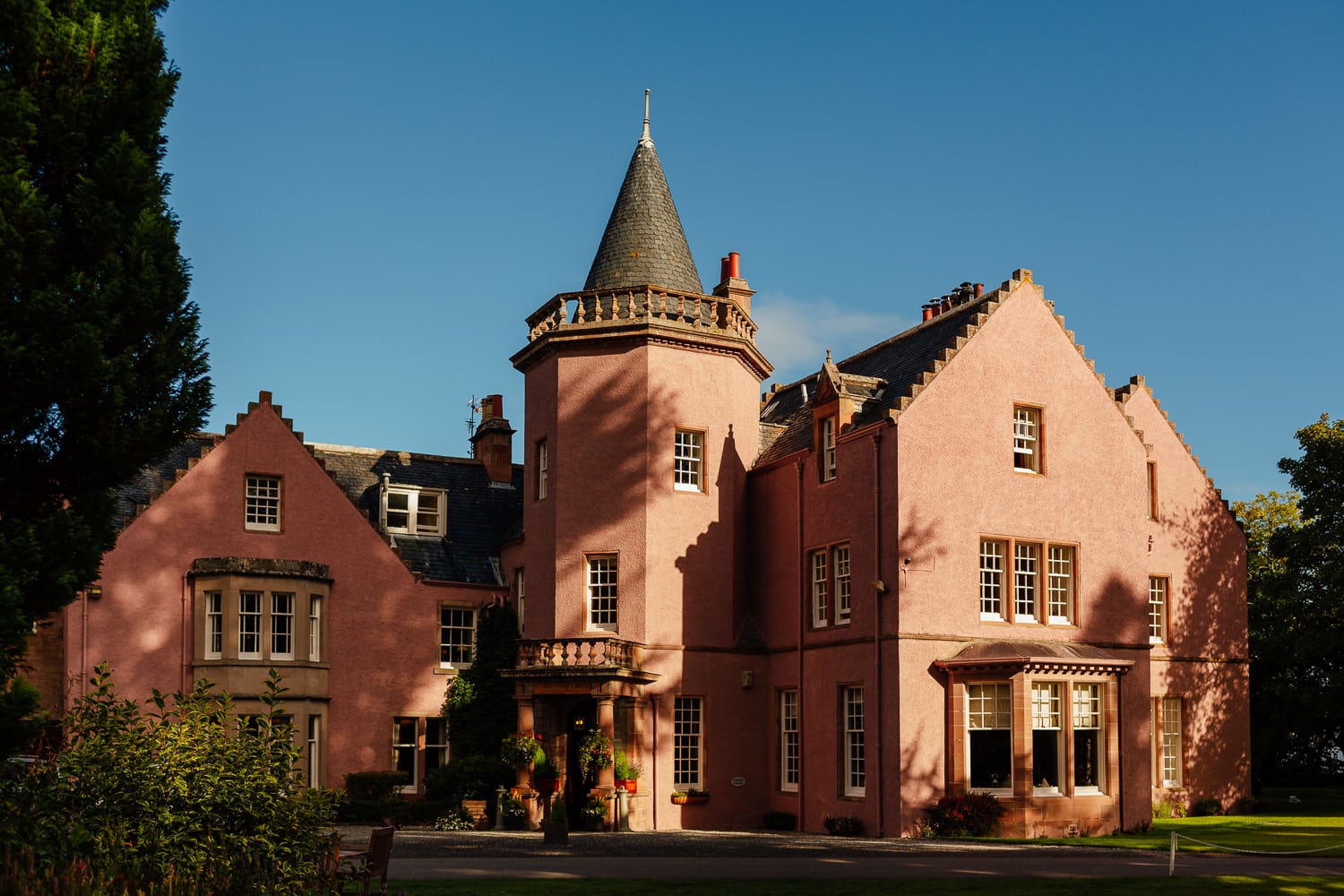 I love second shooting for other wedding photographers as I get taken to such lovely places, and this time was no exception. Lauren Stirling Photography took us on an adventure to Inverness! The wedding was at the very lush Bunchrew House, as a Scotland wedding photographer I am spoiled really, ain't I?
First up was photographing some of the details with Lauren, then some of the grounds. Right on the banks of the Beauly Firth, Bunchrew House has epic views back to Inverness. Their tag line is 'the romantic hotel on the shore'. Yup, I agree!
I got to hang out with the lads for this wedding and catch all the morning prep goings-on. This included the many shots of fireball whisky all the arriving guests were partaking in! I hope the girls had a bottle too! One of the groomsmen also provided a sweet mint coloured vintage car which looked amazing at the front of the pink venue.
There was a lovely moment too as our groom read out a card his intended had written to him. Love a guy that lets me photograph this, sometimes they get too self-conscious for it!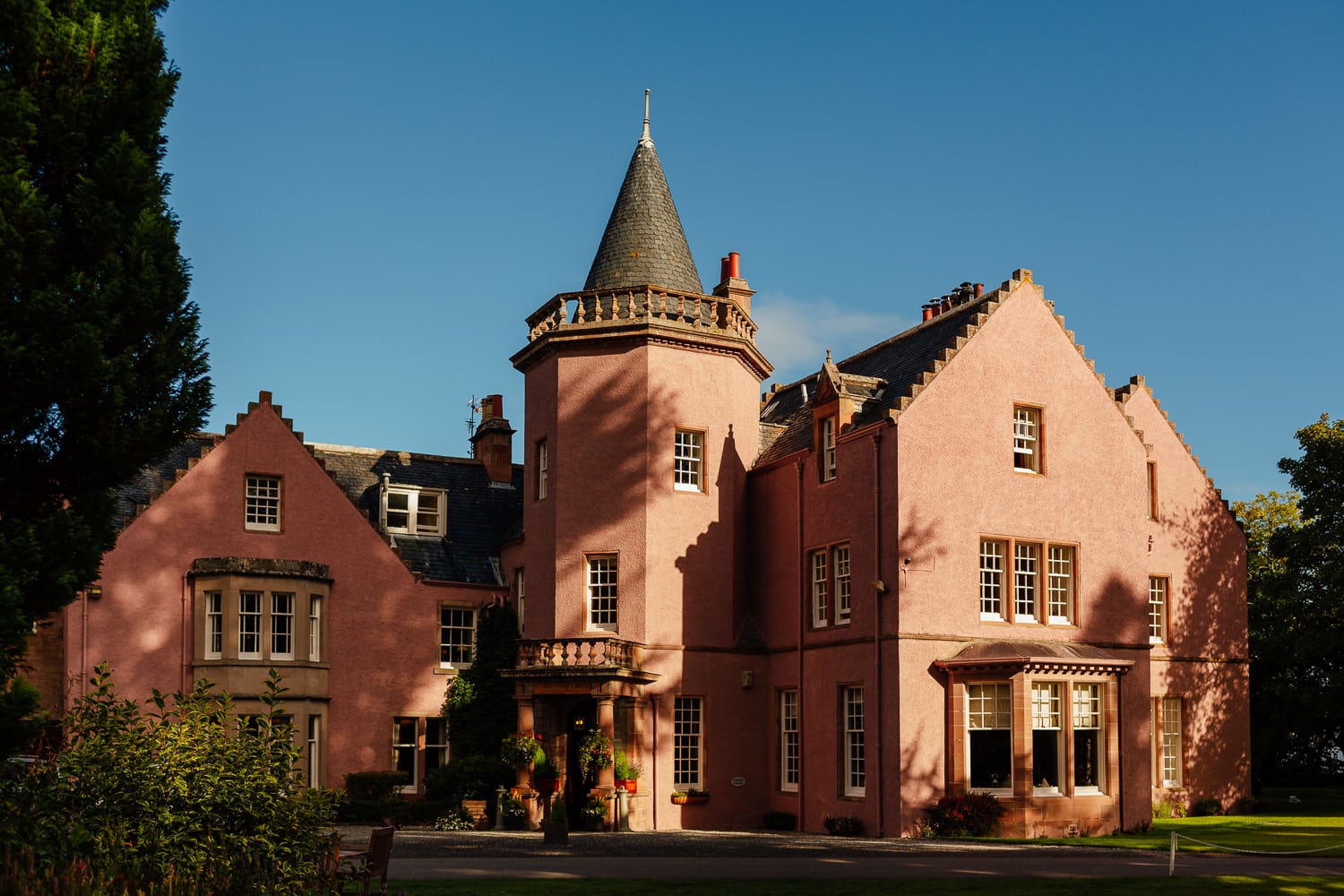 It was a lovely Autumn day, but a little chilly! So the wedding ceremony took place indoors in the lovely cosy fire-lit room, mmm, warm. Afterwards everyone was happy to take their drinks outside again to cool off, throw some confetti, and take some photos!
We then got to take our lovely couple away for a while to explore the grounds of Bunchrew House. Some parts of the grounds are more hidden so exploring we did go. And what did we find? These amazing vintage huts and shed! Hello ideal backdrops. The sun was shining in at all the right angles too making this a lush leafy autumnal wedding portrait session to die for.
Back at the venue it was time for speeches, dinner and dancing the night away.
What a wedding!! I thoroughly enjoyed myself and really hope that Joy Story gets to visit Inverness again soon! Have you booked your Scottish Highland wedding yet? If not, why not?
If you're looking for a Scotland Wedding Photographer, look no further!